By: Annalee Deabel
Have you ever wondered why the Olympics are so important? Many people know that the Olympics bring many people together from all different backgrounds to celebrate their countries as well as promote sports activity. Not many people know the history surrounding the Olympic Games and the many athletes that have broken the mold or caused controversy. This post will highlight the Olympic films that you should watch before the 2024 games in Paris!
Race movie poster, Amazon.com, 22 September, 2023
Race is a 2016 film directed by Stephen Hopkins that depicts the true story of Olympic track and field star Jesse Owens. Jesse Owens wins numerous records in the US and around the world with the guidance of his coach Larry Snyder. When the US chooses to go to the Olympics in Nazi Germany, Jesse is chosen to participate in the 1936 Olympics. The film depicts Owens's perseverance and determination despite all the obstacles in his way.
I, Tonya movie poster, IMDB.com, 22 September, 2023
https://iucat.iu.edu/catalog/16656802
Based on one of the most controversial events in Olympic history, the film focuses on the life of figure skater Tonya Harding, who is known for being the first woman ever to complete a triple axel in 1991. Tonya's legacy and livelihood became tarnished when, in 1994, her husband tried to injure Nancy Kerrigan, Harding's figure skating rival. Due to the attack on Nancy Kerrigan, Tonya is forced to back out of the figure skating competition and is accused of participating in the attack.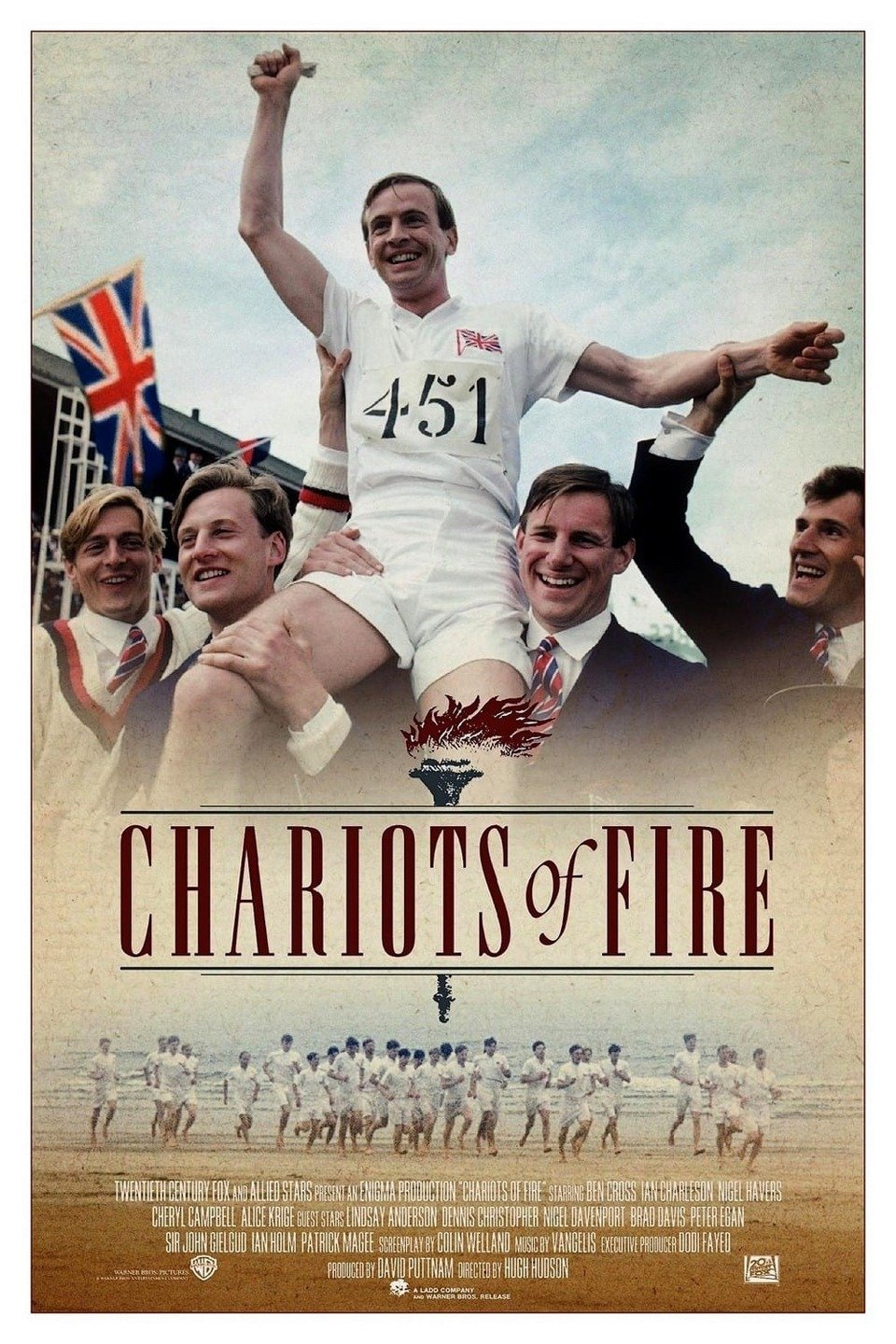 Chariots of Fire movie poster, RottenTomatoes.com, 22 September, 2023
https://iucat.iu.edu/catalog/14747082
Chariots of Fire is a 1981 film directed by Hugh Hudson. The film is based on the true story of two athletes (Harold Abrahams and Eric Liddell) in Britain competing in the 1924 Summer Paris Olympics. Eric Liddell views running in the Olympics as part of his worship to God while Harold Abrahams has a goal of overcoming anti-Semitism and bias but, while focused on his goal, he does not realize he is neglecting his sweetheart, Sybil.
Jappeloup movie poster, IMDB.com, 22 September, 2023
The film Jappeloup is a 2013 French film directed by Christian Duguay. It tells the life story of a French show jumping horse named Jappeloup de Luze who won a gold medal in the 1988 South Korean Olympics. Pierre Durand, a man who eventually became Jappeloup's owner, abandoned his promising career as a lawyer to devote his time to his show jumping passion. He believes that Jappeloup will become one of the greatest show jumping horses despite everyone doubting Jappeloup's abilities.
Annalee Deabel is a junior at Indiana University Bloomington. She is majoring in anthropology and minoring in folklore. She is looking forward to spending another year working for the media services department!