A day devoted to all things red, sickly sweet, and having to do with the heart might sound like it has its roots in a Stephenie Meyer book, but Valentine's Day comes from a tradition about 700 years in the making. It turns out that our beloved Beloved's Day has always centered around the same idea–love–but ways to express that frightening and fun feeling have changed. Today's simple accidents, like pulling on your stockings or socks inside out, were events from the past that could aid in the prediction of marriage, according to the "Valentine's Day" entry from Oxford Reference Online. The first person the sock-wearer saw would supposedly be that person's spouse. Those interested in legal marriage documentation need not apply.
Check out the resources below to see other ways to celebrate Valentine's Day.
Have a look at The Vogue Archive to see what those classy ladies from the 1890s thought were the most appropriate flowers to give and receive on Valentine's Day. Spoiler alert: It's not roses! Simply search the entire collection of issues of Vogue by keyword, or physically browse through each issue (back from 1982!) by clicking on "Browse Issues" at the top.
Interested in serials but want something a little more about boy bands from the early 1990s? Head over to The Lilly Library to read a comic book featuring The New Kids on the Block and their love interest, shown above.
Impress your significant other with extensive knowledge about poetry–or at least knowledge about where to find poetry–by using JSTOR's archive of Poetry magazine. You can search through issues ranging in date from 1912 to 2009; there are some poems that specifically have something to do with Valentine's Day, and many, many more that deal with love.
Learn why you should always, always give every classmate a Valentine by borrowing the movie Valentine (if you live in the dorms–sorry, folk, this one's for the on-campus students. Resident hollers!). The scariest thing about this movie is that David Boreanaz turns 44 this May. Celebrate crushes from the past and aging with grace by revisiting the beloved first season of Buffy the Vampire Slayer.
Speaking of blasts from the past, did you know that Ken and Barbie are getting married? There's nothing old-fashioned about the way they reconnected: on Match.com! Listen to the story about it on NPR's All Things Considered.
And finally, no matter what your feelings on this day, there's always Baked! cookies on Third Street or Scholar's Inn Gourmet Cafe and Wine Bar to reawaken your appreciation for it. Just don't forget your inside-out socks!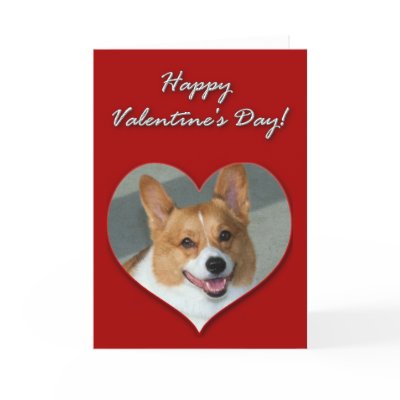 –MG
Sources of images:
New Kids on the Block Valentine Girl. ComicVine, 6 Feb. 2012. Web. 9 Feb. 2013. .
Valentine. Ctrl Alt Cinema, 10 Apr. 2010. Web. 9 Feb. 2013. .
Welsh Corgi Valentines Day Card. Zazzle, Inc. Web. 9 Feb. 2013. .